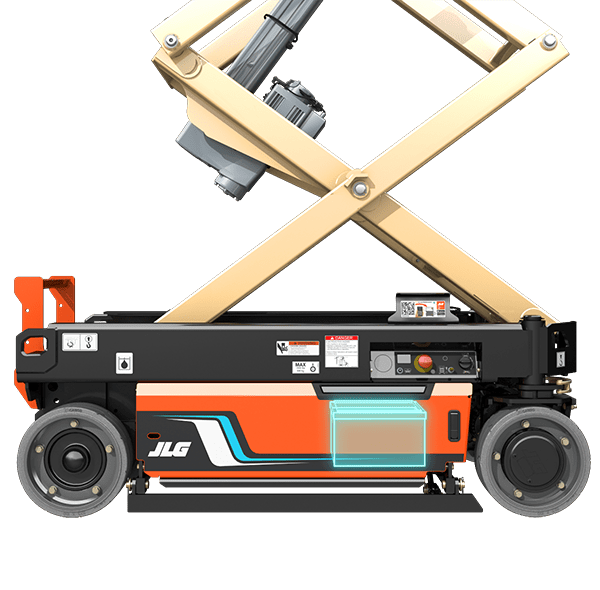 Single Lithium-ion Battery
The DaVinci is powered by a single lithium-ion battery expected to last 10 years — in other words, the machine's full lifespan. This advanced battery charges 3x faster than a standard lift and, after only five minutes of charge, can provide 100-ft of driving and enough torque to load.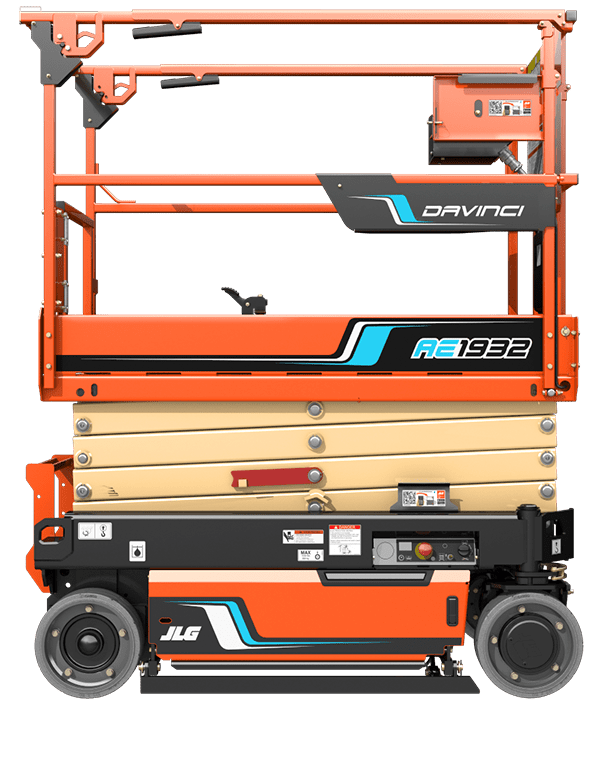 Advanced Energy Efficiency
The DaVinci is the first unit in the industry to recover energy while the platform is descending. This capability contributes to a 70% decrease in power consumption. Additionally, the DaVinci produces zero emissions. In short, it's the eco-friendliest scissor on the planet.

Masterfully Engineered
The DaVinci platform elevates to 19-ft indoors and outdoors, and can carry a class-leading 600-lbs. This machine is ideal for use on sensitive data center floors and in clean rooms. Plus, advanced features such as QuikFold Rails and Variable Tilt technology maximize users' productivity.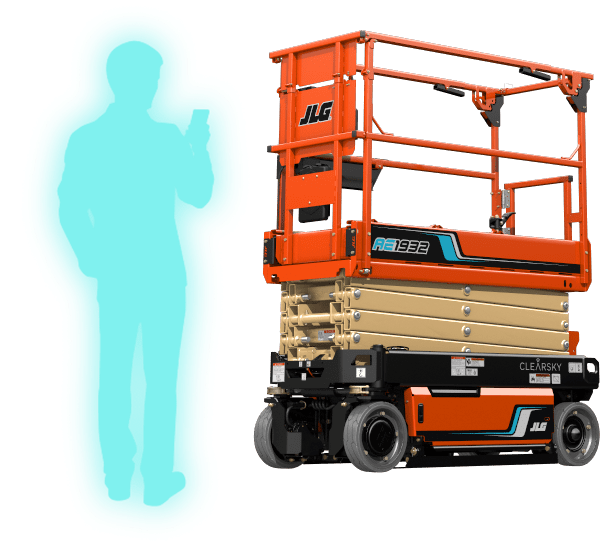 Smarter Mobility
JLG™ Mobile Control allows the user to move the DaVinci machine while stowed using their mobile device from a safe distance for improved visibility and ease of loading and moving through tight spaces. Its 4-mph stowed drive speed is 2x faster than a standard scissor lift, while its progressive elevated drive speed feature slows the unit down as you elevate for enhanced safety and productivity.
Stay In The Know
The next era in access has arrived — and JLG is just getting warmed up. Complete the form to stay in touch about the innovative benefits DaVinci will bring to your business. Plus, get access to the latest industry news about DaVinci, invitations to JLG demo events and more.