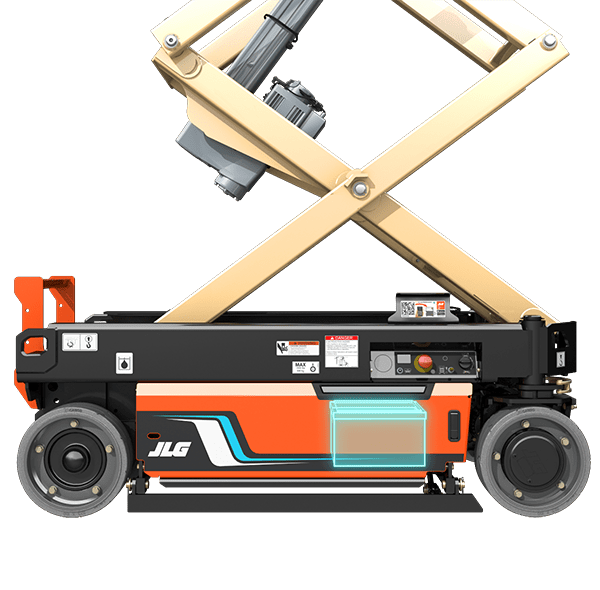 Single Lithium-ion Battery
The DaVinci lift is powered by a single lithium-ion battery expected to last 10 years — in other words, the machine's full lifespan. This advanced battery can fully charge in just 3.5 hours. Plus, it also enables opportunity charging, delivering hours of uptime with as little as 20 min. of charge and up to 100-ft of driving and gradeability to load on 5 min. of charge.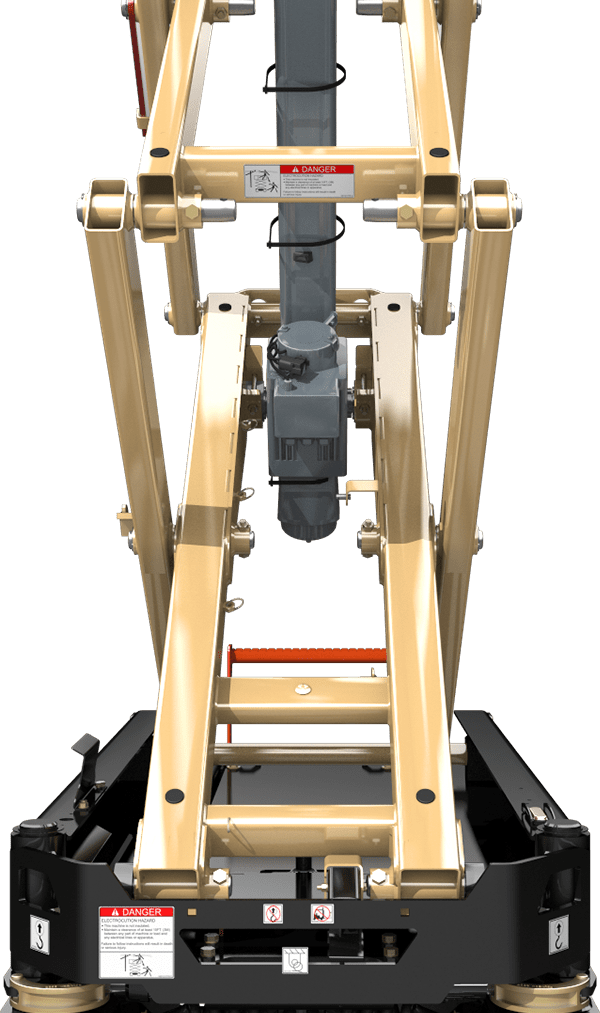 Zero Hydraulics
The industry's first true all-electric scissor lift features zero hydraulics, therefore eliminating hydraulic leaks entirely, reducing customer maintenance and cleanup costs and lowering total cost of ownership. It's the ideal machine for protecting sensitive flooring in data centers, hospitals, museums and more. Zero leaks. Zero diapers. Zero hassle. That's uptime you can count on.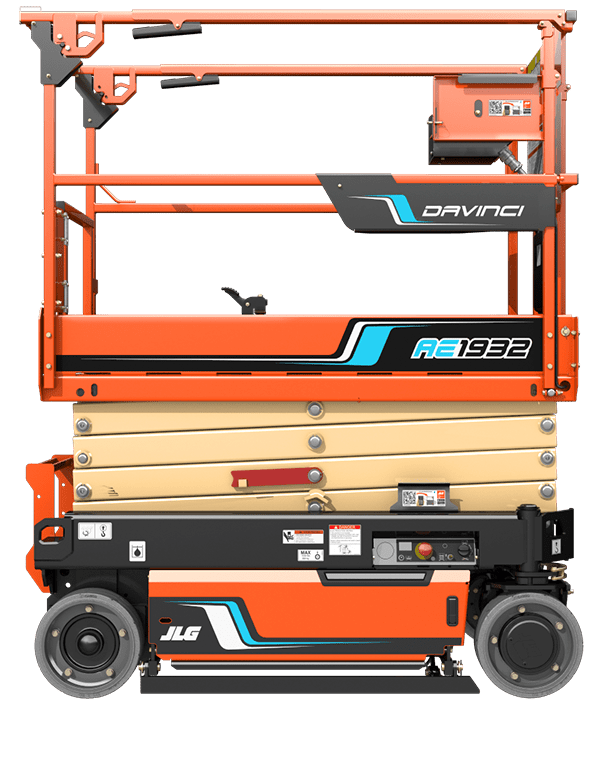 Advanced Energy Efficiency
The DaVinci lift is the first unit in the industry to recover energy while the platform is descending. This capability contributes to a 70% decrease in power consumption. Additionally, the DaVinci produces zero emissions. In short, it's the eco-friendliest scissor on the planet.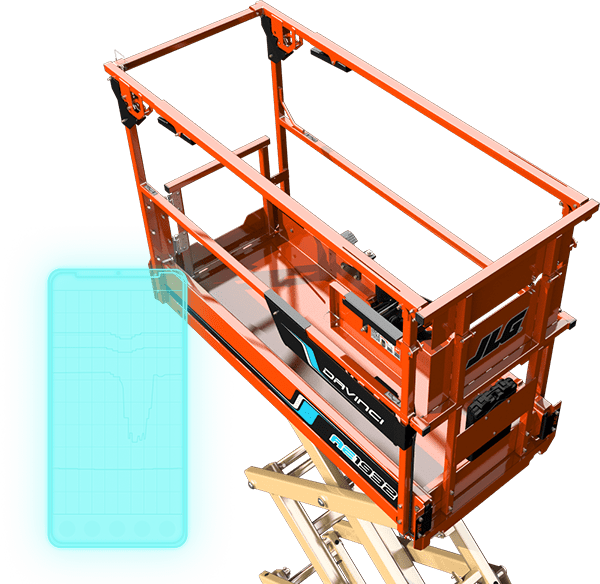 Exclusive DaVinciGO™ App
The DaVinciGO™ app, only from JLG, eliminates the need for a separate analyzer or any specialized tools by allowing users to tap into intuitive, smart phone-enabled diagnostics. View real-time information, calibrate and configure the DaVinci lift, dial in performance parameters or even remotely engage with the JLG service center for support such as installing over-the-air software updates. Whether you're operating the machine or servicing it, you can view, diagnose and troubleshoot the DaVinci lift from any smart device and any location.
Available free to download, install and use on iOS and Android devices.

Masterfully Engineered
The DaVinci scissor lift's fully electric actuator lifts more weight than a standard hydraulic cylinder, allowing the platform to carry up to a class-leading, 606-lb capacity indoors and out at the full 19-ft height. Plus, advanced features such as Variable Tilt technology – allowing limited elevation on side slopes – increases the scissor's work envelope and maximizes users' productivity.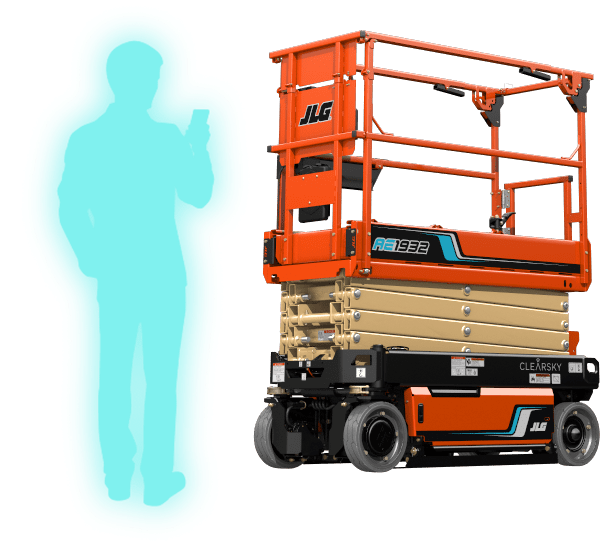 Smarter Mobility
While using the exclusive JLG® Mobile Control App, users can move the stowed DaVinci lift from a safe distance using their smart phone. Mobile control maximizes visibility and eases loading and moving through tight spaces. Additionally, the machine's fully electric AC drive system can deliver a stowed drive speed of up to 4 mph, 2x faster than a standard scissor, while progressive elevated drive speed slows the unit down as you elevate for enhanced safety. That's productivity in the palm of your hands.
Stay In The Know
The next era in access has arrived — and JLG is just getting warmed up. Complete the form to stay in touch about the innovative benefits DaVinci will bring to your business. Plus, get access to the latest industry news about DaVinci, invitations to JLG demo events and more.